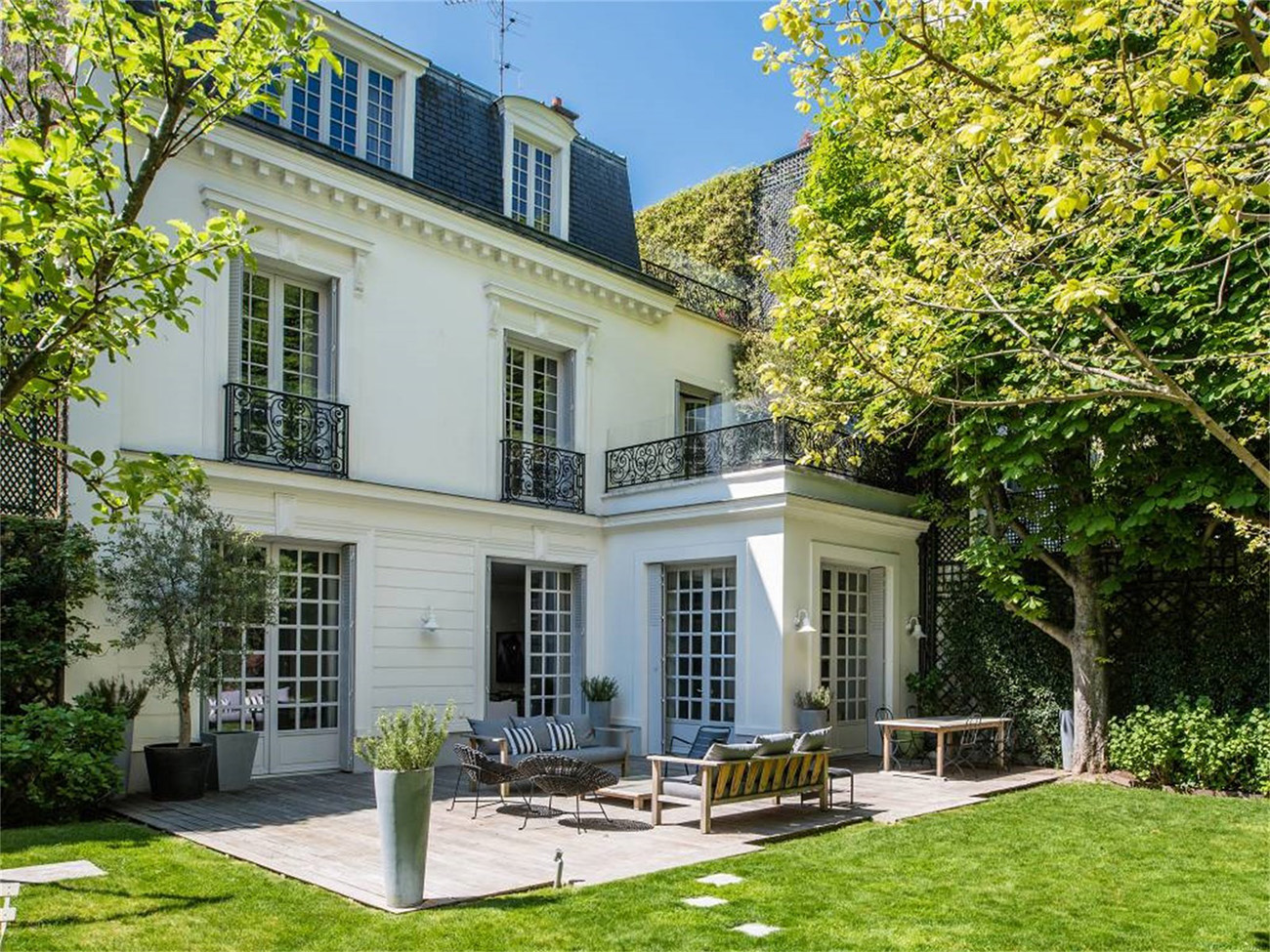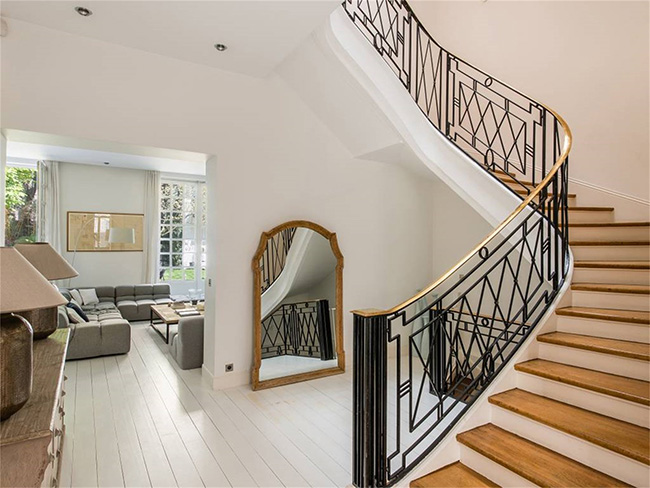 •
"Most of the curious and charming parts of Passy-Auteuil are behind the scenes: green and pleasant enclaves called villas or hameaux where a colorful variety of private houses hide behind discreet vine-covered walls or down narrow alleys."
– Alice Furlaud, "The Discreet Charm Of Passy-Auteuil"
•
If we work together and pool our resources, can we all chip in and buy this house as a little Paris-based pied-à-terre/vacation share? I spotted it last week and felt like packing my bags immediately! Located in the 16th arrondisement, in Auteuil (an area apparently known for its large, beautiful homes and quiet, peaceful streets), the house has eight bedrooms (plenty of room for all!), a large guest house, beautiful yard, and even an underground swimming pool!
Continue the tour below… 
Isn't it lovely? Can't you just hear the wind blowing through those trees? It seems like it would be such a peaceful respite! You pick up les fromages, I'll bring the rosé.
Now for the only hiccup…it's currently on the market for €10.9M, or about $12.2M. A minor detail. Ahh, si seulment.
In all seriousness, I enjoyed looking through the listing photos of this home, and also learning more about Auteuil after doing some Googling and reading this charming piece. I wonder if the neighborhood is much changed since it was written?