Hello, from France! Checking in real quick to send you a few little postcards from Paris — we'll call this one the buildings edition. I fell in love with the red flowers on this building above, in the 3rd. It's located next to a high school…was your high school's environs so pretty?

On the Rue de Rivoli.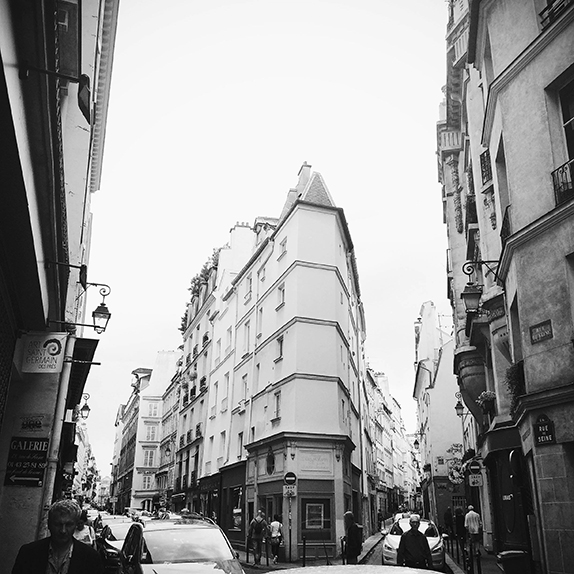 Wandering around St. Germain. This reminded me of a small scale, old school flatiron building.

Waiting to eat at Le Comptoir. This is just across the street.

Inside Le Bon Marché.

Sunset at The Louvre. Caught a bunch of beautiful dusk shots last night as we walked home from dinner. It was magical!
I lugged my camera and two lenses all the way to France only to realize I'd left the memory card in my computer at home. Classic! But I have to say, it's pretty amazing what you can do on an iPhone and iPad nowadays.
We're still here for a few more days. The adventure continues…and I'll have lots more stories to share once I'm back. Don't forget you can check in on our Parisian wanderings over on Instagram too!