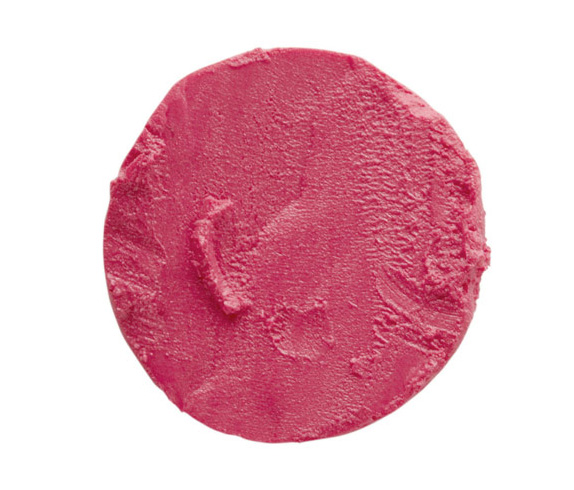 If dry winter skin wasn't bad enough, I also find that this time of year wreaks absolute havoc on my lips. Despite my best efforts to apply lip balm like it's going out of style, my lips still manage to get flaky. Instead of picking at them (which is what I'm prone to do absentmindedly when I'm sitting at home and watching TV or surfing the Internet…um, hi, I'm gross), over the weekend I played around with a homemade lip scrub and did some may-jah exfoliation! Like most of my homemade beauty remedies, this is one that you can easily recreate at home with just a few simple items in your pantry and — in this case — your medicine cabinet!
You'll need:
1 tsp olive oil (can be extra virgin or not)
1 tsp granulated sugar or brown sugar (granulated is gentler; brown sugar is more exfoliating)
1 tsp honey
clean (unused) toothbrush, something inexpensive with soft bristles
moisturizing lip balm of your choice
Combine the oil, sugar, and honey in a small bowl and mix together with a spoon. I used granulated sugar instead of brown sugar because I found the texture finer, and less abrasive (i.e., I tried this with brown sugar too, and it hurt my lips!). When it makes a loose paste, use a finger to gently spread it over your lips. You will not look attractive and it might be a little messy (my paste ran down all over my chin and I looked like I was drooling), so do this in the bathroom over the sink for sure! Try rubbing your lips together to help move the sugar around and encourage exfoliation.
If your lips are extremely chapped and flaky, I highly recommend you do a deep exfoliation with a toothbrush. Believe it or not, this is a trick I learned from a magazine when I was a teenager (remember YM? I'm pretty sure it was in that!). Use a toothbrush with soft bristles that aren't too compacted. With the paste still on your lips, gently — GENTLY! — brush the bristles over your lips. This will sweep away any remaining dead skin flakes. Rinse out the brush and use it later for another exfoliation.
Use a washcloth or paper towel to wipe away the paste and any dead skin. Once your face and lips are clean, apply your favorite lip balm, and you're good to go. Presto! Super smooth, flake-free lips that are totally lipstick ready.
Do you have a lip balm you swear by that keeps your lips soft and smooth?
Image Credits: Into the Gloss, here and here; Ilia lipstick images from Net-A-Porter; last image by Victoria McGinley for vmac+cheese