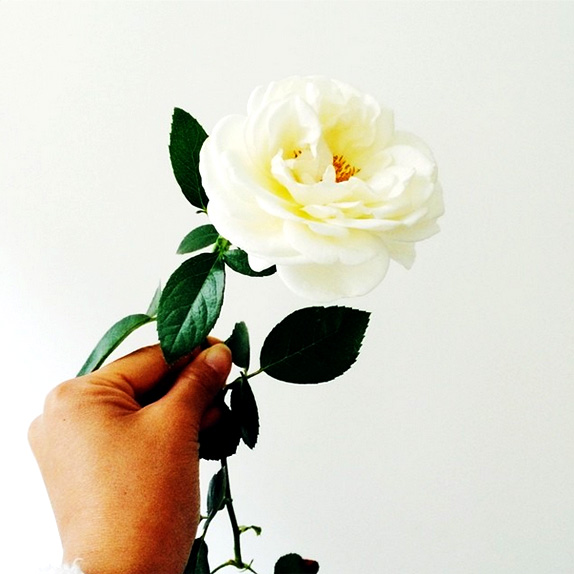 COOL SUMMER LIBATIONS: Both of the boozy and non-boozy variety. I thought Sarah's recipe for Honeydew Basil Spritzers sounded so refreshing, as did Grace's recipe for Sparkling Sangria (I'd never seen it done with brandy and triple sec added!).
COOL SUMMER DESSERT: OMG, 5 minute, low fat, homemade frozen yogurt. Done and done.
I'M SO EXCITED: Um, a Saved by the Bell movie? Is this real life? Actually, this looks pretty terrible and I know nothing about it.
WEEKEND INSPIRATION: I had seen a few of these, but loved discovering more of the work from Thorn + Sparrow via Tobe. Pin away, friends!
HELLO, SALE: J.Crew is offering an extra 30% off sale prices of spring sale items, and an extra 50% off final sale items, all with the code HISUMMER. Shop to it!
OK, AWESOME: OK Go released another of their amazing complex music videos recently. Super cool, but my fave is still their giant Rube Goldberg machine they made a while back. Can you imagine how many rehearsals they have to do for these shoots? Just incredible.
RELAXED AND CREATIVE: There are apparently 3 "psychological" regions to the US. Do you match up with yours?
GO ABROAD, YOUNG GRASSHOPPER: How millenials are changing travel.
GIVE ME LIBERTY: Meg has released another Manifesto tee, and just in time for the Fourth of July! See what the word is here.
MORE FREE FONTS!: Gloria released another set of 10 free fonts she rounded up.
PERFECT FOR A PICNIC: Pack up this gorgeous pasta salad if you need something to eat at the beach or a barbecue…yum!
This week flew by for me, probably because there was so much to catch up on after vacation. Hard to believe that tomorrow's the summer solstice, the longest day of the year. As much as I appreciate the extra sunshine, is it weird that some part of me is always a little sad for this day to come? It means the days are only getting shorter the rest of the year — boo.
I'm glad to be home for our first full weekend in two weeks, and plan to spend it hanging out with Luce, Joe, friends, and most definitely at the gym (read: too much cheese abroad). The weather's set to be warm and lovely (not too hot – yay!), and I think a little rosé will be in order. What are you up to?
Image via my Instagram. I cut this rose from our garden yesterday morning — we have about 10 or 11 more coming in!