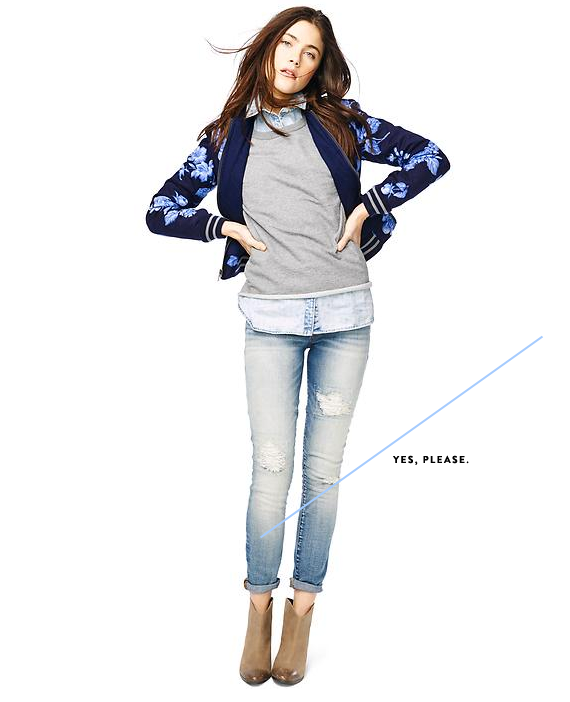 My friend Katherine sent me a link to this blue floral bomber jacket a few weeks ago. At first I had one of those head-tilting moments, where I thought, "Do I like this? I can't tell." It's a bold, daring print to be sure, but the more I stared, the more I fell in love with it. A jacket like this makes such a playful, feminine statement for spring, and I love the way Gap styled it with booties, distressed jeans, and neutral layers (it plays so well with gray and chambray, no?). I think it would look adorable with white jeans too! Also, I'm having a love affair with that cornflower blue color that's popping up everywhere, so this little number fits the bill perfectly. Plus, with one of Gap's nearly daily discount codes, you really can't beat the price.
Basically, welcome to my inner monologue that convinced me to "add-to-cart". I'm giving it a try! Would you give a large, floral print like this a try during spring?
Separately, I've been interested to see all the new style's Gap's been rolling out, especially after reading this article I mentioned a few weeks ago. What do you think? Are you loving their new looks, or have you even noticed a difference?